The Wimbledon mania is back! The missus called up at 3pm insisting that we try our luck in the queue for the late afternoon matches.

The queue was still extremely long even at 6pm, making us wait over an hour-and-a-half before we got to the main gates. Britain's favourite player Tim Henman playing on centre court certainly did not ease the traffic. The wait was worth it though - Irene got her fair share of nail-biting matches......and I got a good eyeful of them leggy Russian players (and for obvious reasons, will not be commented any further in this Blog) .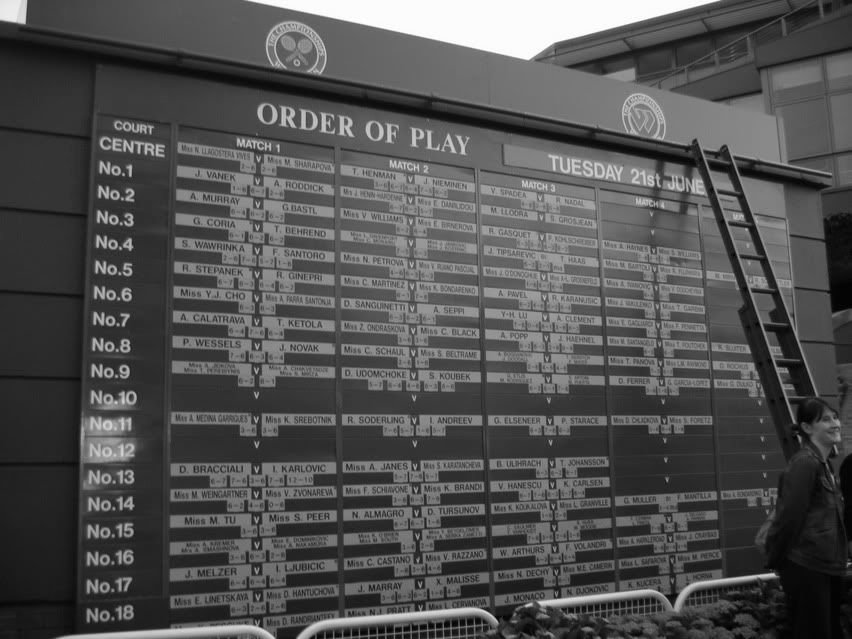 In no time, we were heading to Court 2 for a glimpse of one of Irene's fav players, and what a macth it was!



It's one thing to see it on TV, but another thing to see the power house that is Serena Williams live on the court.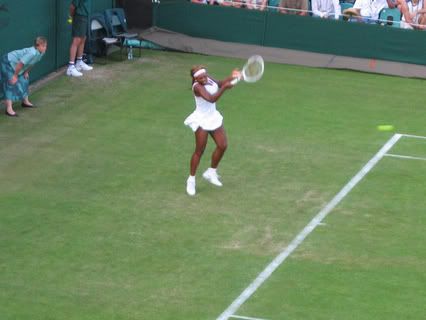 Miss Williams, after winning the match, giving away the broken racket she thrashed in an earlier spate of anger. Wonder how much it would go for on e-bay....



Next up, Swedish Thomas Johansson and Argentinian David Nalbandian also got a fair bit of Irene's attention.