Alpinists making their first foray onto ice and snow in the French Alps.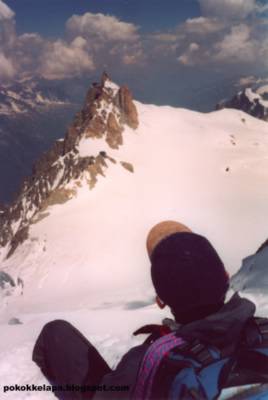 It's not always we encounter good weather in the Alps, so we took a breather to enjoy the spectacular view from the shoulder of Mont Blanc Du Tacul.

Half an hour later, we were forced to retreat 200m from the summit due to a storm closing in.