Over the August bank holiday, a group of us went up to Scotland hoping to summit Ben Nevis via the classic route, the CMD arete.

We didn't make it to the top due to horrid weather but I had a good time nonetheless This despite getting soaked through from top to bottom; having bad blisters on both my feet. To make matters worse, the heavy showers and strong gusts of wind made each and every step an effort. (I must be getting KL's syndrome - i.e. KL's definition of a holiday = challenging, suffering, pain & more pain).

The evening before, our tent in the valley over looking the notorious north face of Ben Nevis.



The before shot...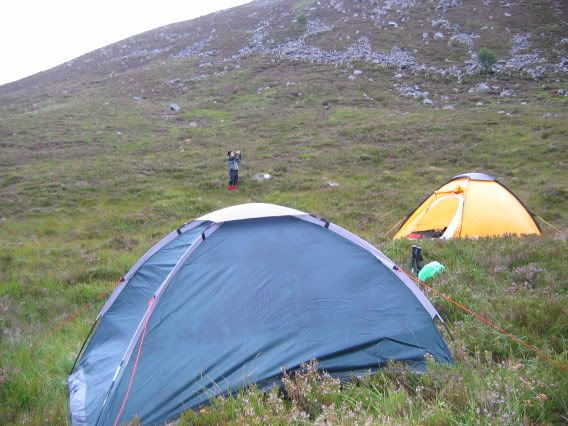 And, after ......PH salvaging what's left of his tent.
(Oh.. did I mention that PH's tent was thrashed by the wind and rain?)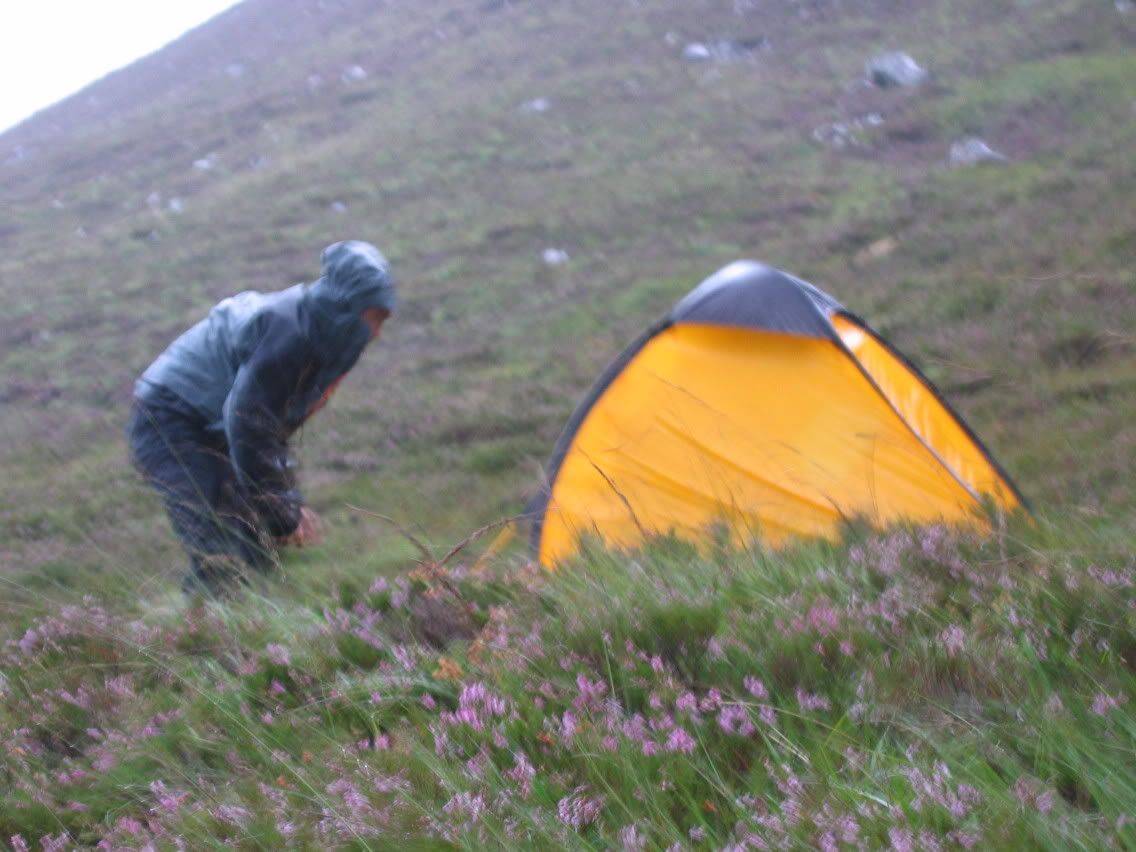 Click here for previous post on our last trip to Scotland