The trip back to my hometown, Taiping was a very short one. As we had only a morning to spend in town before we head back to Kuala Lumpur - it was either sight seeing around the lake gardens or stuff ourselves with food - guess what we chose?! Heh!

..... pit stop to one of my many favourite food stalls! The stall below serves the best char kuih kak (stir fried radish cake with egg & bean sprout) I've ever had. It's located in Taman Sening and is only available in the morning. So, if you are in town - remember to try it!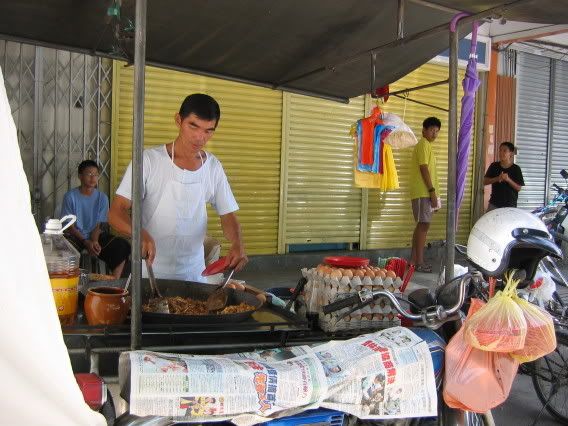 The cendol man in action - a favourite dessert with my brothers. Though I never did acquire the taste for it. The usual stall that we normally go to is the one near the St.George's but as it was not opened yet, we settled for this one round the corner and I thought it tasted equally good!