Barcelona Market smack in the centre of the city - colourful and vibrant Dried chillies- work of art.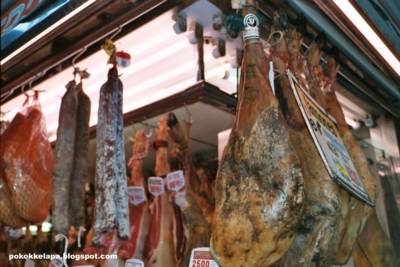 The legs of cured ham(''jamon") dangling from the market stall. It's usually thinly sliced and taken with bread. It's rather tasty, though it looks deceiving.


Sagrada Familia - brainchild of controversial architect Antoni Gaudi - UNESCO Heritage site


The familiar Gaudi curves and mosaic work.