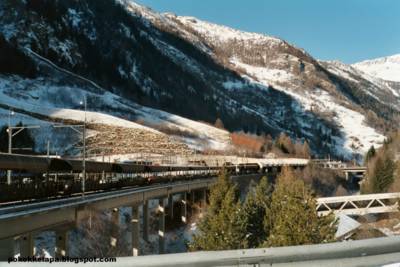 After Saas Grund, we headed for Kandersteg - an alpine village well-known to hikers, cross country skiers and ice-climbers.

We were based here for 3 days, one of which was spent strolling to the picturesque Lake Oeschinen. At 1578m above sea-level, the lake was completely frozen on the surface. And smack at the centre of the lake were a group of men ice-fishing, literally digging a hole through the ice. Curious, KL and I tried to approach them, but each step gave way to scary sounding groans and creaks from the frozen layer, icy waters filling each footprint. Not keen on falling thru the ice, we prompty tip-toed our way back to solid ground!!!

I hope to get down to posting the pictures at a later date. ... watch this space! ;)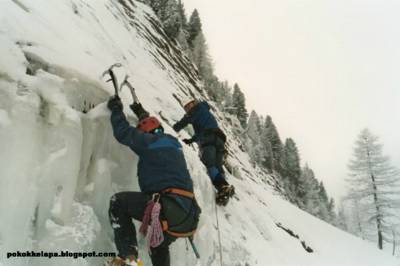 Kandersteg is a haven for ice-climbers. We were lucky enough to be there for the World Ice-climbing championship. Here, KL's having a go at 150m-high frozen waterfall.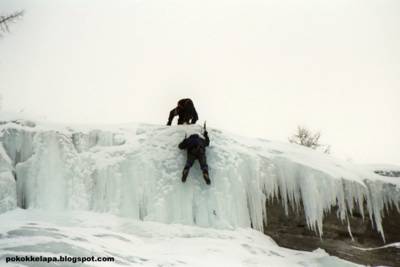 I gave up after the first pitch - my arms & legs were aching, so was quite contented being the photographer for the day. KL seems to be hanging pretty well up there!


Full view of the water fall. Can't wait to get home for my mug of hot swiss chocolate!