Our Chinese New Year eve dinner to welcome the Year of the Rooster. Knowing that our family and dearest ones will be having a huge feast back home in Malaysia, we thought we ought to celebrate in style as well!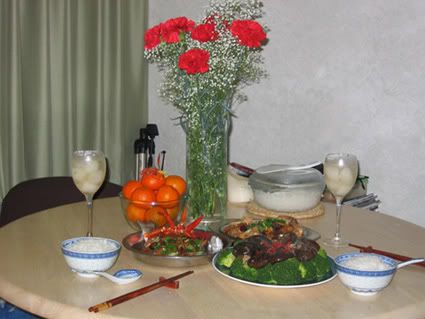 Menu for the day:
1. Steamed sea bass with coriander, spring onion and ginger garnishing.
2. Brocoli served with Chinese mushrooms and shredded chicken in thick scallop sauce.
3. Steamed chicken with "tong kwai" herbs, red dates and "kei chi".
4. .... to be washed down with rambutan and pineapple drink!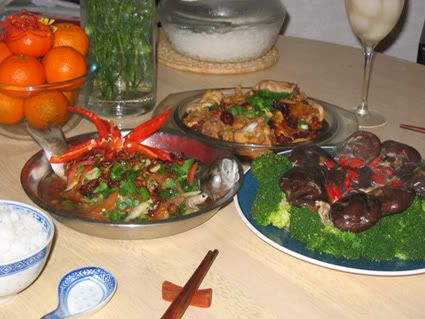 Gong Hei Fatt Choy everyone!!!