Back for the seventh time, our trip to Chamonix (this time, anyway!) was surprisingly more relaxing and less strenous compared to our previous trips. KL promised me a 'real' holiday with some climbing activities on the side.

To be fair, I had my share of holiday (relaxing as what your would normally expect on a holiday) and he had his (climbing, climbing and more climbing till you drop). We had time to wander around the familiar town of Chamonix once again and explore the neighbouring alpine village of Argentiere. Surprisingly, we also managed to fit in 3 days worth of climbing and mountaineering.

We've checked into the same hotel (the last time we brought Ah Ma, Dad and mum here), the Les Gaillands. It's a pretty and very comfortable hotel with a lovely lake nearby and the climbing area right next door. On top of it all, we got a big room with a balcony view of the Mont Blanc Massif.

The hotel we stayed in, Les Gaillands.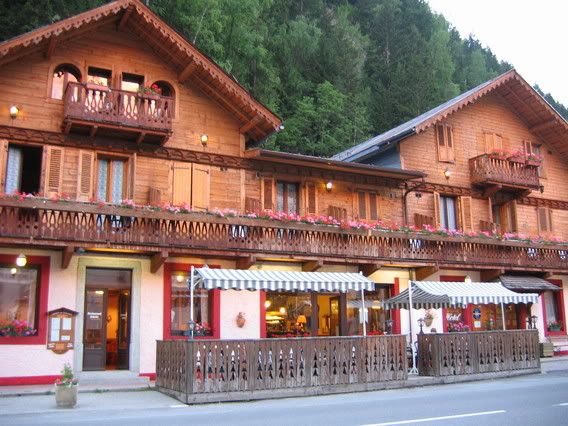 ... the lake overlooking the Mont Blanc Massif.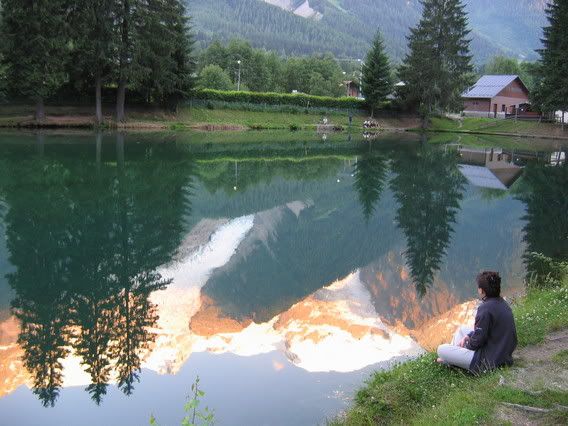 ... the massif in its full grandeur.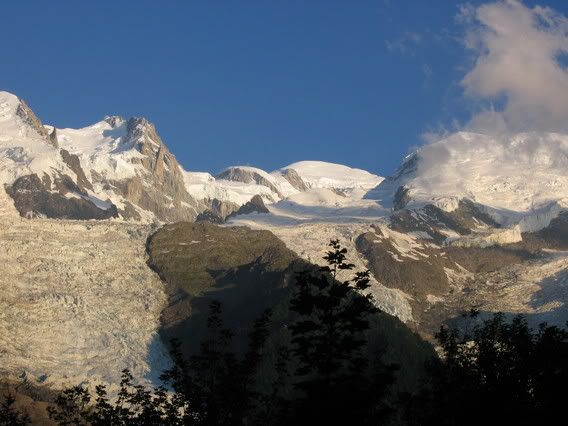 The view from the centre of Argentiere, a typical alpine village.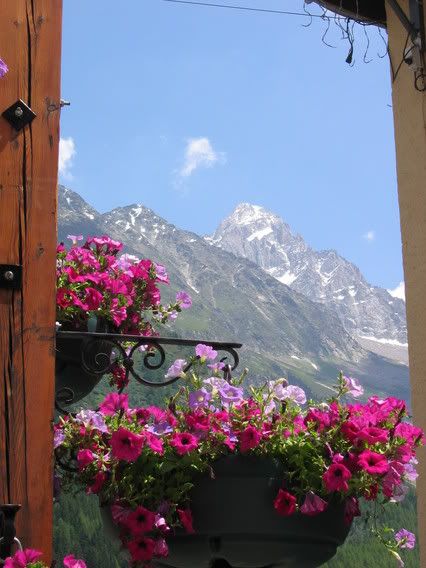 Escargot anyone? Nothing like a hot plate of french snails with some fresh baguette and the vibrantly coloured Nicoise salad.