My attempt at making popiah was triggered by pure 'tam chiak'-ness (translated: gluttony). Imagine calling home on a weekend, mum was telling me that everyone was feasting on grandma's mouth watering home made popiah.

That did it, I made my way to China town that very day determined to get all the ingredients I needed to make the filling. It's hard work - slicing up the bangkuang, carrots, chilies.... but it was definitely well worth it!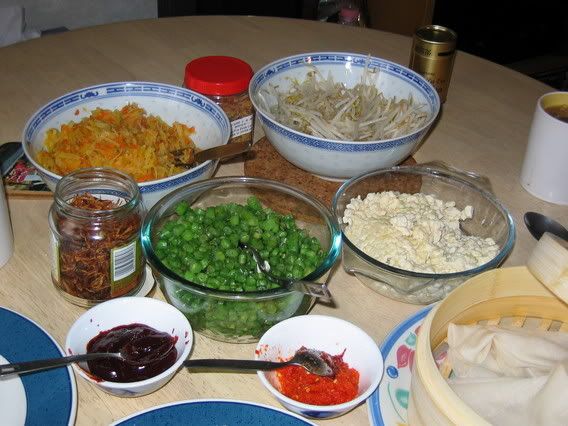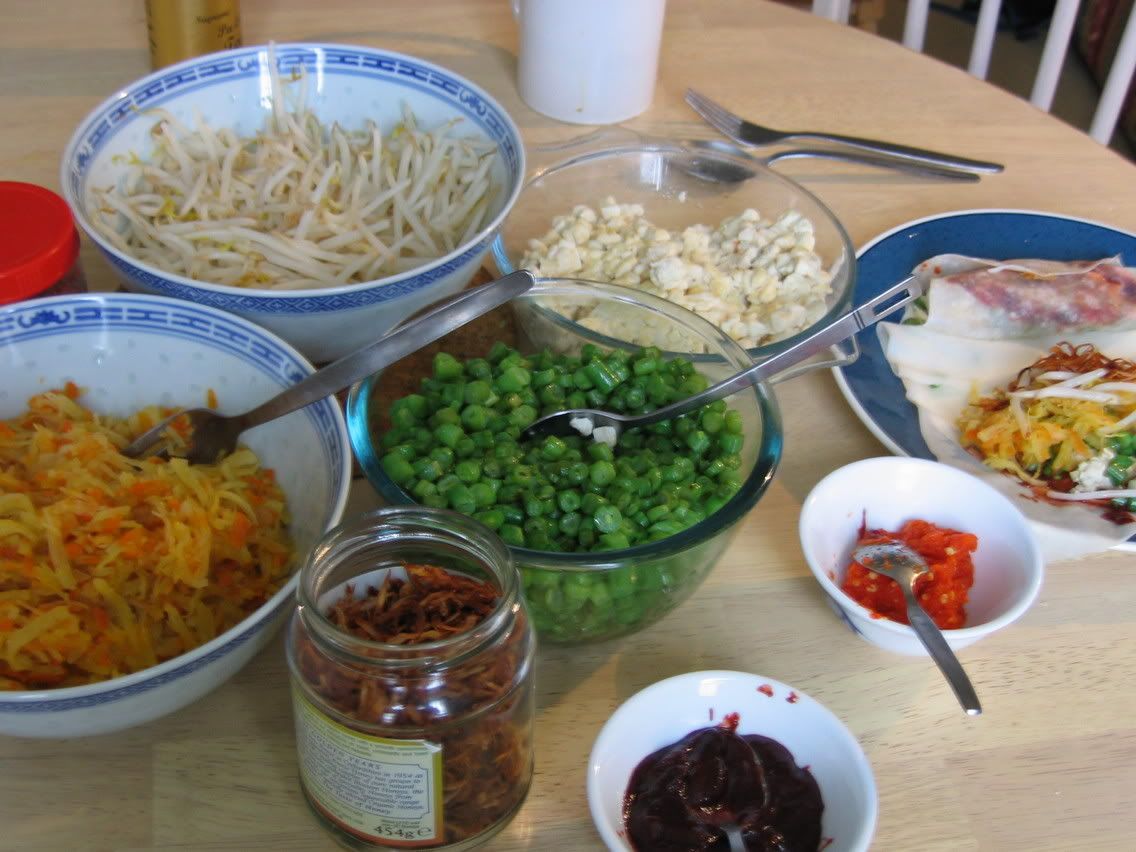 Me.... feeling very pleased and contented!